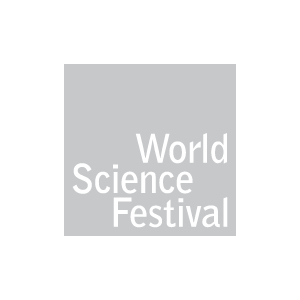 Senior Program Producer
Kate Roth is an Emmy-award winning news and documentary producer who helped launch the World Science Festival in 2008. For five years, she served as Sr. Producer, working closely with CEO and Festival co-founder Tracy Day, gathering great minds in science and the arts, developing digital and live productions, and cultivating partnerships with the leading arts organizations of New York City.
Kate brings to the Festival more than 25 years of experience at CBS News, PBS, and cable television, where she has worked on legendary network news documentaries ("CBS REPORTS") and on award-winning, historical documentaries for PBS, including New York: A Documentary Film, an 8-part, 18-hour broadcast from distinguished filmmaker Ric Burns, exploring the city's rich history as the premiere laboratory of modern life. Kate's Discovery Channel production of "One on One with Charlie Rose" was honored with an Emmy and a Cable Ace Award for Rose's urbane conversation with Roger Payne, the American biologist, environmentalist and amateur cellist who discovered whale song. Kate returns to the Festival this spring, to help present the wonder of science and the drama of discovery to a live audience.
When Kate is not producing programs, she lives upstate in historic Cooperstown, NY, home not only to the National Baseball Hall of Fame (Kate's a long-time NY Mets fan) but also to "Glimmerglass", the breathtaking landscape that inspired James Fenimore Cooper, America's very first environmental writer.