Lawrence Weschler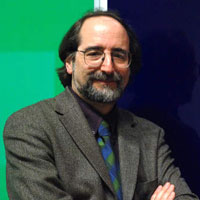 Writer
Lawrence Weschler was for over 20 years a staff writer at The New Yorker, where his work shuttled between political tragedies and cultural comedies. He is a two-time winner of the George Polk Award, for Cultural Reporting in 1988 and Magazine Reporting in 1992, and was also a recipient of the Lannan Literary Award. Among his many books are Mr. Wilson's Cabinet of Wonder (1995), which was shortlisted for both the Pulitzer Prize and the National Book Critics Circle Award, and Everything that Rises: A Book of Convergences, which received the 2007 National Book Critics Circle Award for Criticism.
He is currently director of the New York Institute for the Humanities at New York University, where he has been a fellow since 1991, and from which base he is trying to start his own semiannual journal of writing and visual culture, Omnivore. He is also a distinguished writer in residence at NYU's Carter Journalism Institute. He concurrently holds the position of artistic director of the Chicago Humanities Festival.
Weschler is a contributing editor to McSweeney's, the Threepeeny Review, and The Virginia Quarterly Review; curator at large of the DVD quarterly Wholphin; (recently retired) chair of the Sundance (formerly Soros) Documentary Film Fund; and director of the Ernst Toch Society, dedicated to the promulgation of the music of his grandfather, the noted Weimar emigre composer.