Pilobolus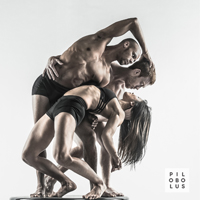 Dance Company
Itamar Kubovy  Producer
Renée Jaworski  Co-Artistic Director
Matt Kent  Co-Artistic Director
Mark Fucik  Creative Director
Pilobolus has created and toured over 120 pieces of repertory to more than 65 countries and currently performs its work each year for over 300,000 people across the U.S. and around the world. In recent years, Pilobolus has been frequently featured on U.S. Television on The 79th Annual Academy Awards Broadcast, 60 Minutes, Sesame Street, Oprah, Ellen, Late Night with Conan O' Brien, and recently on the Today Show. The company has been recognized with many honors, including a Scripps Award in 2000, a Dance Magazine Award in 2010, a TED Fellowship, a 2012 Grammy® Award Nomination, and several Cannes Lion Awards at the International Festival of Creativity. In 2015, Pilobolus was named one of the Dance Heritage Coalition's "Irreplaceable Dance Treasures."
The Pilobolus dancers include:
Antoine Banks-Sullivan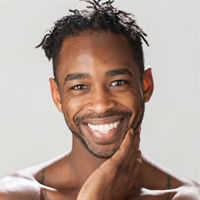 Antoine Banks-Sullivan was born and raised in Chicago, Illinois. He attended Whitney Young Magnet High School where he began dance training under the instruction of Lisa Johnson-Willingham at the age of 16. He has since trained with Deeply Rooted Dance Theater, Ballet Chicago, Joel Hall, and Central Florida Ballet. Since his first contract with Walt Disney Co., he has danced with Busch Gardens Florida, Cleo Parker Robinson, High School Musical Live, Cirque Dreams, and Las Vegas Contemporary Dance Theater. He joined Pilobolus in 2014.
Nathaniel Buchsbaum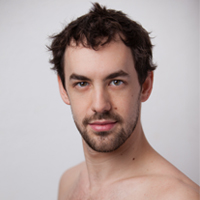 Nathaniel Buchsbaum was born in Pittsburgh, PA, and realized his love for movement while attending high school in Florida. He worked as a guest artist with the Tallahassee Ballet and in 2011 graduated from Florida State University with a BFA in Dance. He has had the pleasure of working with KineticArchitecture, Amalgamate Dance Company, Gerri Houlihan, Martha Clarke, Brian Brooks Moving Company, and Doug Elkins. His choreography has been featured in the NewGrounds Dance Festival and the Five By Five event in Tampa, Florida, and the Amalgamate Artist Series in New York. He is honored to have joined Pilobolus's Shadowland in 2012.
Krystal Butler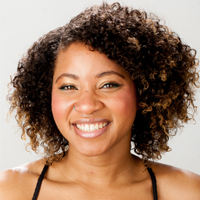 Krystal Butler began her dance training at Duke Ellington School of the Arts in Washington, D.C. under the direction of Sandra Fortune. Butler moved to New York City and graduated from Long Island University. She has received scholarships and completed summer programs at the Ailey School, ADF, Earl Mosley Institute for the Arts and Arke' Danza. Butler was a member of INSPIRIT, a dance company and Forces of Nature Dance Theater. She has toured in Senegal with the theater company Art Creates Life, performing in the play, Junkanoo and in Europe in the show MAGNIFICO produced by Andre Heller with choreography by Pilobolus. She has been a member of Pilobolus since 2011, spending 3 years touring Shadowland and now in her third year with Pilobolus Dance Theater.
Isabella Diaz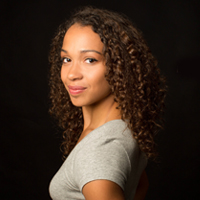 Isabella Diaz was born in Chicago, Illinois. She began exploring movement at a very young age, through gymnastics, which she pursued for 13 years at a competitive level. Diaz began her dance training her junior year of high school, where she was exposed to ballet and various modern techniques. She went on to study at Western Michigan University and had the opportunity to perform works choreographed by Peter Chu and Ohad Naharin. She began working with Pilobolus in the beginning of 2017.
Heather Jeane Favretto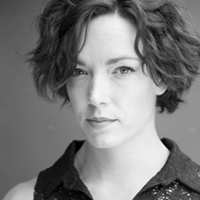 Heather Jeane Favretto grew up in New Jersey where her hyperactivity as a child drove her parents to place her in dance classes. Sixteen years later, she received her BFA in Dance from Rutgers University and was awarded the Dance Express Honor for four years of consistently outstanding choreography. Upon graduation, she worked for Douglas Dunn and Dancers, Cleo Mack Dance Project, and Naganuma Dance. She first joined Pilobolus in 2010 to work on a musical adaptation of James and the Giant Peach at Goodspeed Operahouse. Other favorites with Pilobolus include: Radiolab Live: In The Dark, a collaboration with WNYC radio moguls (and personal heroes) Jad Abumrad and Robert Krulwich, and best of all Shadowland! She joined the cast in 2012.
Eriko (Erica) Jimbo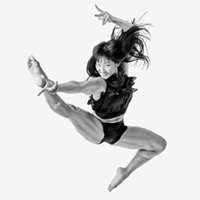 Eriko (Erica) Jimbo originally from Japan, earned her BFA in Dance from North Carolina School of the Arts. Since then, she has danced professionally with several different companies, productions, and choreographers, all over the globe. She has a background in modern/contemporary, aerial silks, lyra, and harness work, wushu, Capoeira, hip hop, house, waacking, vogue, breakin, African, swing, hustle, and more. She joined Pilobolus Dance Theater in 2009 as a full-time touring company member, creating, performing and teaching for over 5 years, and started performing Shadowland in 2015. She currently also performs with Fuerza Bruta in NYC, with Ephrat Asherie Dance, and with MAWU (2007), as a co-founder, collaborator, and performer.
Derek Stratton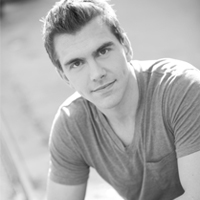 Derek Stratton is excited to be back on tour with Shadowland. Stratton was born and raised in Norwich, NY. Having found a love for the Stage, he decided to pass up medical school at Syracuse University to attend the dance program at Brockport College where he received his BA in Dance in 2002. He has performed with the Jose Limon Dance Company and Mark Haim, has been a guest dancer, choreographer, and teacher with the Rochester City Ballet and has been a choreographer/teacher with the Amber Perkins School of the Arts and the Phoenix Project Dance Theatre in Norwich, NY. Stratton first worked with Pilobolus in 2008 with Pilobolus Creative Services and was a member of the Original Cast of Shadowland.
Jacob Michael Warren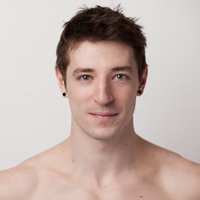 Jacob Michael Warren was born in San Francisco, CA and raised in Boston, MA where he began tap dancing. Tap gave way to ballet and modern dance, and in 2009, he graduated from Marymount Manhattan College with a BFA in Dance. Since graduation, Warren has performed in New York and around the world with Armitage Gone! Dance, The Steps on Broadway Ensemble, TakeDance, and Pilobolus's Shadowland. He has done multiple film, musical, and theatrical projects including Wind & Tree, a film by Abe Abraham, and Promise, an experimental theatre piece with Chris D'Amboise and Jed Bernstein.