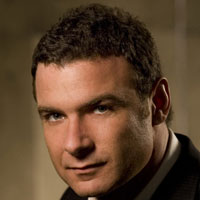 Actor, Director, Screenwriter
Liev Schreiber is considered one of the finest actors of his generation with a repertoire of resonant, humanistic and often-times gritty portrayals that have garnered him with praise in film, theater, and television. He most recently appeared in the contemporary action thriller Salt with Angelina Jolie from director Phillip Noyce. He starred opposite Daniel Craig and Jamie Bell inDefiance, the World War II-era drama directed by Edward Zwick. His other film credits include X-Men Origins: Wolverine, Taking Woodstock, Repo Men, The Painted Veil with Edward Norton and Naomi Watts, The Manchurian Candidate with Meryl Streep and Denzel Washington, The Omen, The Sum of All Fears, Hamlet, The Hurricane and A Walk on the Moon, among many other projects. Schreiber's stage work includes the Broadway revival of David Mamet's Glengarry Glen Ross, for which he won the Tony Award, Macbeth directed by Moises Kaufman. Talk Radio, for which he was Tony nominated and most recently A View from the Bridge opposite Scarlett Johannson for which he received his third Tony Award nomination. Schreiber's television credits include his portrayal of Orson Welles in HBO's RKO 281 and Lackawanna Blues. His expressive voice is also showcased in his voiceover and narration work to numerous projects for HBO, PBS and various documentaries.
In 2005, Schreiber made his directorial debut with Everything is Illuminated for which he also wrote the screenplay. The film starred Elijah Wood and was recognized by the 2006 National Film Board as one of the top ten films of the year.