Patrick Cavanagh
Cognitive Psychologist
Patrick Cavanagh helped change vision research by creating the Vision Sciences Lab at Harvard and the Centre of Attention & Vision in Paris. He is currently researching the problems of attention as a frequent component of mental illnesses, learning difficulties at school, and workplace accidents.
A research Professor of Psychology at Harvard University Dr. Cavanagh's work on visual attention and its tracking functions has created new directions in this field. In motion research, his distinction between first order and second order motion became a fundamental distinction in the field of perception.
Widely published, Dr. Cavanagh is a member of the editorial board of five journals, and was elected as Fellow of the Society of Experimental Psychologists for his contributions to the community of visual and cognitive research.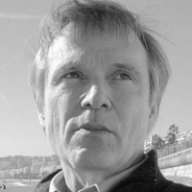 Recent Videos