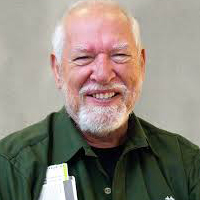 Medical Ecologist
In the emerging field of medical ecology, Dickson Despommier is a trailblazer, devising solutions to problems in agriculture and public health that likely will be magnified by climate change. A microbiologist, he is a Professor of Public Health at Columbia University's Mailman School, where he developed the idea of growing food in urban farm skyscrapers.
He is currently featured by the Chicago Museum of Science & Industry in a major exhibition as one of ten great modern innovators. At Columbia, Despommier teaches microbiology, environmental science and medical ecology, which focuses on direct environmental influences on human health. For nearly 30 years, Despommier has been involved in lab-based research on parasites and the health risk they pose to large segments of the poor population in the tropics. He has authored three books on the topic of parasites, including West Nile Story.
More recently, Despommier has turned his attention to new approaches to sustainable urban life. As founder and director of The Vertical Farm Project, he is looking into how agriculture can be adapted and integrated into city living. He envisions multi-story indoor farming facilities that allow for year-round supplies of fresh, organic, and locally grown food. Such an endeavor could benefit the environment by returning existing farmland to nature and restoring the natural functions and services of the ecosystem.
Despommier has received awards both as an innovator and as a highly successful teacher; notably, in 2003, he was named "Teacher of the Year" by the American Medical Students Association, and he has earned the same distinction six times at Columbia.